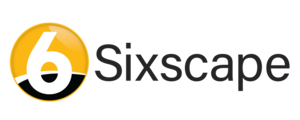 Sixscape
Communications
Digitally signed, encrypted and policy based email, secure file transfer and retrospective email encryption in seconds. Zero touch centralised deployment across popular mail clients and mobile devices across any size of enterprise.
Password-less application & web authentication
No more username/password and OTP! Password-less crypto-challenge based authentication using your private encryption key and biometrics to decrypt a crypto-challenge and provide you with strong client authentication.
Sixscape
Sixscape Communications
Digital certificate based communication of chat, audio/video and file transfer over IPv6 with no intermediary servers or interference.

Certificate Authority Automation

Public and private digital certificate automation for all certificate use cases, taking the time and cost out of certificate request, retrieval, deployment and management.
Secure DNS Deployment
Secure FreeBSD based DNS server with DNSSEC support for IPv6-only networks with IPv4/6 dual-stack support and DNS automation.
IoT Security
Securely deploy encryption key material and digital certificates across any IoT use cases, platform agnostic, secure IoT nodes and the traffic between them.