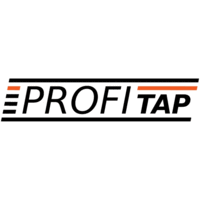 It All Starts with Visibility
Profitap
Profitap is a leading network monitoring and analysis technology manufacturer. We support data centers and enterprise networks with solutions to get full visibility into their mission critical IT infrastructure, and help filter, capture and analyze data to reduce MTTR and meet performance and security goals.
Profitap understands the importance of reliable and secure networks.
That's why we ensure that our solutions provide full network visibility, without impacting the security of your network. With a proven track record and customers in Telecom, Government, Aerospace, Industrial / Engineering and financial markets, Profitap's solutions provide complete visibility and access to networks around the globe.
Our hardware is rigorously tested before and after assembly.

exceptionally designed and innovative monitoring solutions.

Full manufacturing control

With full control of the manufacturing process from A-Z we offer optimal security, performance and quality
Global Coverage
Our products have become an integral solution for more than 1,000 clients from 55 countries.
Easy to Work With
Simple organization structure with strong commitment to customer service
Customer focus
Not one company or requirement is the same. We work with our clients on custom solutions to fit their exact needs.